Lenovo Phone Virtual Keyboard and More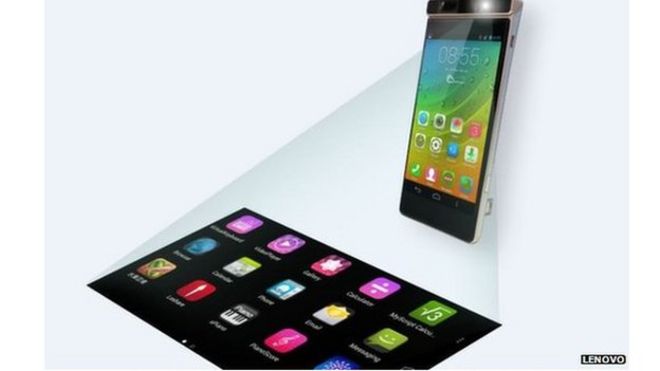 Imagine being able to watch big screen movies right from your phone...
Chinese electronics giant Lenovo has unveiled a phone with a built-in laser projector that can be used to display a virtual keyboard or display.
The interactive display can replicate the phone's touch screen, a full-size computer keyboard or even piano keys.
The laser projector can also be used to beam images and videos onto walls.
The Smart Cast phone was unveiled at the company's Tech World conference in Beijing, where the firm also unveiled a new type of smartwatch.
For complete story, click HERE.
---